Do not the authorities of the nation see or know that
diplomatic talks with history's criminal and powerful
politicians cannot save
Lebanon
, Palestine or
Quds
and the
number of crimes and oppressions increases daily.
"
Ayatullah Roohullah Imam Khomeini
"
Ayatollah Khatami deplores tragic situation in Gaza
Iran
-
Prayers
-
Khatami
Substitute Friday prayers leader of Tehran Ayatollah Khatami here Friday deplored "highly tragic and painful" conditions in Gaza and said international organizations' silence has emboldened the Zionist regime of Israel to continue with its crimes.

"... Since Gaza siege 260 patients have died as physicians have announced. They have died because there were no ways to take them out and cure. 71 percent of students suffer mall-nutrition. Forty percent of ambulances have been stopped due to lack of fuel. Very tragic and inful situation governs in Gaza.
Unfortunately the tyrant Zionist regime takes human aid laden ships into custody... No doubt, international organizations' silence is among factors that have emboldened the tyrant and blood soaking Zionist regime to go on with its crimes," said Ayatollah Khatami in his second sermon to this week's Friday prayers congregation.
Ayatollah Khatami questioned, "What's philosophy of the UN? Sixty years ago human rights declaration was compiled. The Organization's hilosophy of existence with defense of human rights. But aren't 1,500,000 people in Gaza human beings that are treated so mercilessly? Is it really enough for the UN Chief to release at least a mere statement and voice deploring or make a call to the resigned Prime Minister of the Zionist regime at most to voice concern?
Surely, the UN's duty goes far beyond all these. Where is the Organization of the Islamic Conference? Isn't it the OIC's duty to rush aid under present circumstances? Can't the OIC mobilize 57 Muslim states with 1.5 billion population of Muslims to save Muslims?" He further questioned, "Where are the so-called advocates of human rights and democracy?"

He said that no doubt, certain Muslim heads of state, especially the Arab ones, should be put on trial as traitors for each case of crime committed in the occupied lands and Gaza.
"In this crime, also the hand of the US is seen. Both present president (George W. Bush) and the president-elect (Barack Obama)." He said the sole way of liberating Palestine and Gaza is the one chosen by Lebanese Hizbollah.
Source:

http://www1.irna.ir/en/news/view/line-24/0812125065162506.htm




"The

Palestinians

have seen an increase in Israeli crimes
because the Israeli regime is aware that it has reached
the end of the line,"


President Mahmoud Ahmadinejad

said Friday.
Iran holds massive anti-Israel rally
Fri, 12 Dec 2008 09:39:03 GMT
The shortage of fuel in

Gaza Strip

has led to a blackout in the coastal area.
Millions of

Iranians

have held rallies across the country in condemnation of Israel's blockade of the Gaza Strip against Palestinians.
Demonstrators chanted "Death to Israel" and "Death to America" in the capital Tehran and carried banners, denouncing Israel's atrocities in the Gaza Strip run by the democratically-elected Palestinian government of Hamas.
President Mahmoud Ahmadinejad and

Parliament Speaker Ali Larijani
also joined ralliers in Tehran on Friday.
President Ahmadinejad

, speaking with reporters, strongly condemned Israel's blockade of Gaza, saying Tel Aviv is increasing pressure on Palestinians to hinder their upcoming election.
Incumbent Palestinian Authority chief

Mahmoud Abbas

' four-year term expires on January 9. However, it is unclear when the elections will be held.
A recent

Israeli National Security Council assessment

has urged Tel Aviv to hinder "elections in the Palestinian Authority, even at the cost of a confrontation with the US and the international community."
At the end of Friday's rallies, a statement was issued in strong condemnation of international silence on Israel's siege of the region as well as the attacks in the West bank city of al-Khalil.
The Gaza Strip is facing a

humanitarian crisis

as Israel has imposed an economic blockade on the coastal area, turning it to an 'open prison' and putting lives of almost 1.5 million residents at stake.
The Islamic movement does not recognize Israel as a legitimate state.
Ralliers denounce Israel's acts of violence against Palestinians.
The siege has resulted in the shortage of fuel for the strip's only power plant, which could lead to a complete blackout.
The residents are also suffering from the shortage of basic supplies including food and medicine.
Hundreds of right-wing Jewish hardliners have been attacking and hurling rocks at Palestinians and vandalizing their homes in al-Khalil since November.
The

United Nations Human Rights Council

has urged Israel to end Palestinians' suffering.
Hamas Prime Minister Ismail Haniyah

has also criticized the international community for keeping silent, calling for an end to 'Israel's crimes' committed against people in the coastal region.
AR/DT
Source:

http://www.presstv.com/detail.aspx?id=78210&sectionid=351020101
Rallies Pictures
---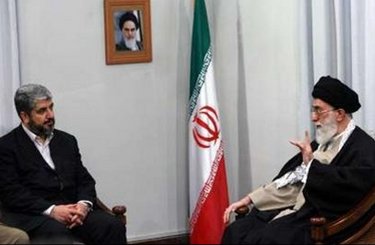 ---
The Only Solution to protect

Ummah


Diginity is Unity:
We muslims are busy bickering over whether to
fold or unfold
our hands during namaz, while
the enemy is devising ways of
cuting them off.
"Roohullah Khomeini"

Yes to Unity
amongst muslims


No to shia-sunni sectarianism & other tools of

enemies & evils, which creates fitna amongst muslims